Eid Al Adha | Sydney Gathering | 2015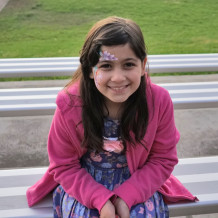 On Sunday the 27th of September 2015, the Australian Iraqi Muslim Society hosted an Eid gathering at Chester Hill, Sydney. Alhumdulillah many people attended and enjoyed themselves with the company, food and activities during the night. Including a clown for the kids and a trivia session with prizes.
Thank you to all those who attended. We hope inshallah you enjoyed the event. If you have any feedback on the gathering, please click here to provide your feedback.